Crossfit PPG Success Stories
CrossFit PPG is made up of people who are determined to achieve results.  With the essential elements in place to create real transformation, here's how some of our members – who were just like you – transformed their lives:
"I was working all the time, but not working out much. Then, I found CrossFit PPG. At first, I thought it was hard, but then I fell in love with it. Within 6 months, I lost 40 pounds and now, I'm in the best shape of my life and have a lot of fun with the community both in and outside the gym."*
~ Alex, Peachtree Corners, GA
"During the Nutrition Challenge, I was participating in the classes at CrossFit PPG and following the nutrition plan. In 30 days, I lost a total of 17 pounds and 8% body fat.  Before CrossFit, my sugar levels were slightly high in the low 100 range, but during the challenge I noticed my levels were around 85, well within a healthy range.  The best part has been going down 3 belt sizes since starting at CrossFit PPG. I can see that changing how I fuel my body can improve the quality of my life – it's important to be mindful, but still live and enjoy life!"*
~ Jeff, Peachtree Corners, GA
I was bouncing around a couple of gyms, but wasn't seeing results. Then, I came into CrossFit PPG and was hooked. The people make you want to come every day. It's about having accountability and a community around working out. Now, I am, for sure, in the best shape of my life."*
~ Andrew, Berkeley Lake, GA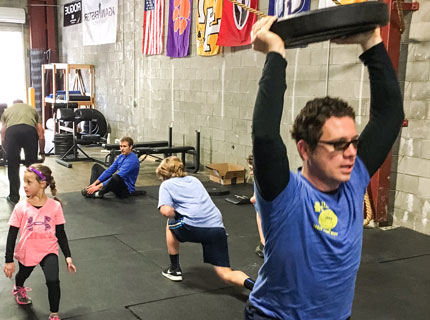 "As I approached 30, I was overweight and needed a change. I took to running and competed in a couple races, but I found that my fitness goals were not met. I often had pain from physical activity, like when I could hardly straighten my back after shoveling snow.  Then, I joined CrossFit PPG mostly as a way to get my son interested in fitness. My back, which has never felt quite right since "middle age," has been feeling great. My son went from not a single proper push-up to dozens in a workout, and I can now squat and bench press more than my body weight. More important to me is that I feel like I will continue to workout for a long time because now I feel like I'm part of a community that is encouraging and supportive."
~ Byron, Duluth, GA
"I love CrossFit because it's the best fitness program I've found to keep me in great shape, and I love CrossFit PPG because of the awesome people who push me to get better every day. I'm not interested in bench pressing 500 pounds, but am interested in staying in shape for whatever life with active children brings. When on a family vacation at the beach, I enter a 5k race. I hadn't trained for a 5k, but had been doing CrossFit. I won my age group and finished 2nd overall in a time of 18:53, which is my best time in over 20 years. When on a father/son campout, they have a canoe race, and my competitive son says, "Dad, we have to win." I hadn't trained for canoe racing, but no problem, I had been doing CrossFit. We won the race. When on Cumberland Island, our group realizes the last ferry of the day is leaving in a few minutes and we are a mile down the beach with our children. No problem, I've been doing CrossFit. I put my youngest son on my shoulders and run down the beach. We make it in plenty of time and I'm not tired while others around me are exhausted. I'm nearly 40 years old and in the best shape of my life and I owe that to CrossFit PPG."
~ Patrick, Peachtree Corners, GA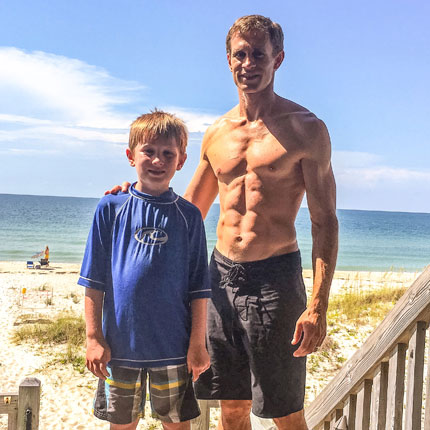 "After being diagnosed with posterior tibial tendon dysfunction in 2012 and told by an orthopedic doctor that I'd never run again, I began CrossFitting with my brother. With the full body conditioning, strength building and balance training CrossFit provided, I went from constant pain in my left ankle to running a 5 mile obstacle course race comfortably within 6 months. I've been consistently CrossFitting since then and loving every minute. At this past year's CrossFit Open, I had never done chest to bar pull-ups before, but then I did five rounds of actual chest to bar pull-ups. The adrenaline of the gym really helped me. It was awesome."
~ Madeline, Duluth, GA
"Crossfit PPG's coaches are great and very knowledgeable about all the movements, and really want to help you excel. I've been a member for about 6 months and not only have I seen great physical improvements, but it has an overall positive impact on my daily life as well. The coaches here constantly help you to improve and better yourself. Overall it's been a great experience, and I would highly recommend this box. "
~ Nathan, Atlanta, GA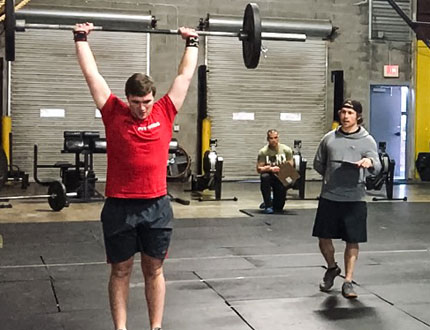 "At first it may seem intimidating, but you just get in there and keep moving. Then, when you're done, you're proud that you did it. It's awesome being around everyone in the gym and getting in better shape."
~ Lauren, Peachtree Corners, GA
"If you want to get serious about getting fit and have a great time doing it…PPG is the place. You won't find a more professional crew of trainers who will also make you feel like you are part of a family. PPG makes you want to come back the next day no matter how hard it was the day before."
~ Stuart, Peachtree Corners, GA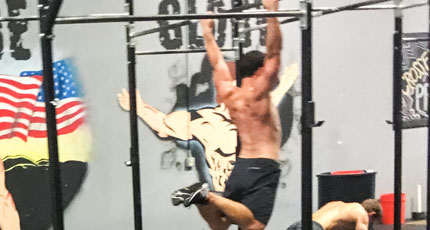 Commit to Change. 100% Guaranteed
Here's the deal: You commit to CrossFit PPG for 3 months and we'll commit to you. Learn why CrossFit is the fastest growing fitness movement on the planet. After 3 months, if you don't love it, we'll refund 100% of your investment. Now, let's get started!