Home / About CrossFit PPG
CrossFit is a lifestyle characterized by safe, effective exercise and sound nutrition. It involves constantly varied functional movements performed at high intensity. CrossFit can be used to accomplish any goal, from improved health to weight loss to better performance. The program works for everyone — people who are just starting out and people who have trained for years.
CrossFit PPG is conveniently located across the street from the West Gwinnett Aquatic Center at 4505 Peachtree Industrial Blvd, Peachtree Corners, GA 30092
With over 4,000 square feet, our facility provides the hub for life-changing fitness in the Peachtree Corners / Berkeley Lake area. It includes a shower, changing area and kid friendly play area in lobby.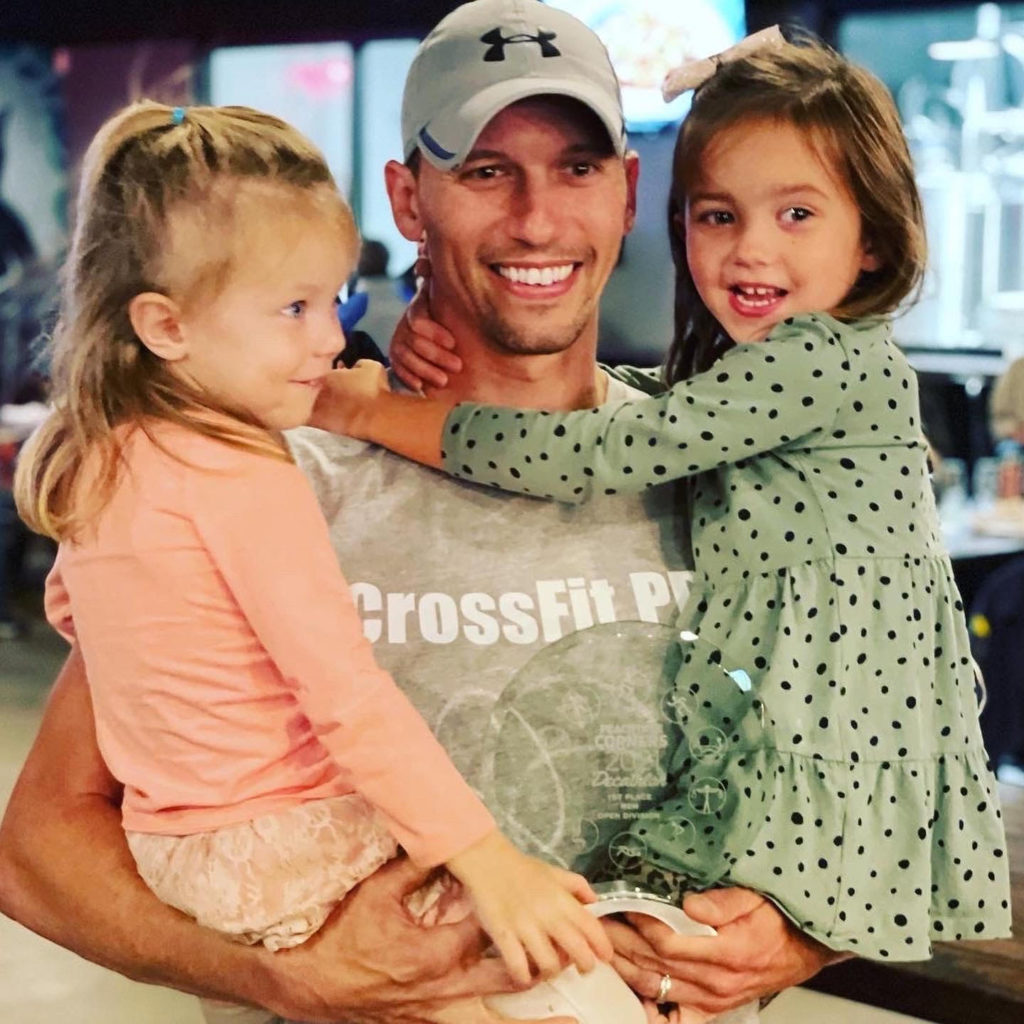 TJ Fox
 TJ was born and raised in Nashville, TN. and has been a resident of GA for just over 10 years. TJ is married   and has2  beautiful daughters. From early on in life he was always active whether it was recreational activities   such as riding dirt bikes, playing golf, or racing go karts to organized team sports such as playing football and   running track.
 In 2016 he discovered CrossFit. "I clearly recall my first step into PPG and was welcomed with open arms. I     was looking for something different as the LA Fitness schedule of bi's and tri's on Wednesdays and chest on   Monday's had become boring. I have since then fell in love with CrossFit and am now a Level 1 CrossFit   Coach. It is an absolute pleasure to me that I get to witness people of all ages hitting new PR's and living life t   to the fullest."
.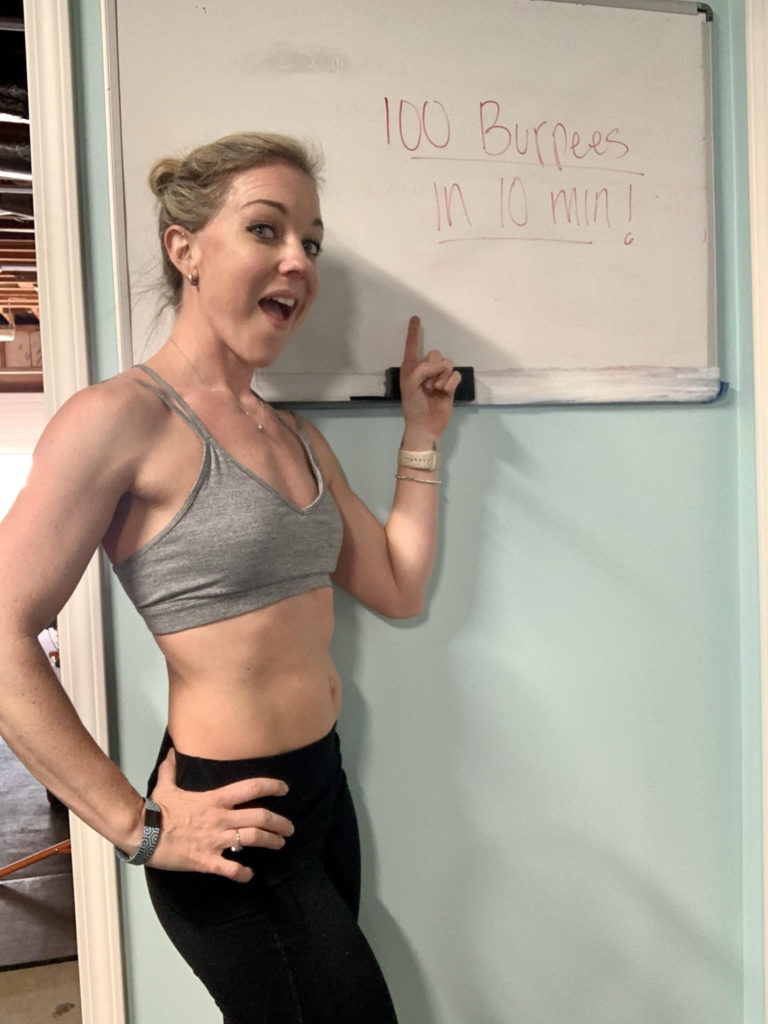 Virginia Fox
Atlanta Native, Virginia has had a love for fitness since she was a young girl competing in ballroom dancing. After getting married and having two children, she found her new passion in teaching fitness classes and helping others be the best version of themselves they can be.
In 2019 Virginia ventured into the Crossfit world for the first time and joined Crossfit PPG. The close knit community became a part of her family and she was hooked. The relationships and comradery soon became just as important as her love for staying active. Crossfit became the perfect blend of both! And finally in 2021 she completed her L1 certification to continue her portfolio of fitness education.
5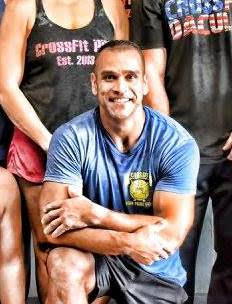 Steve Shaw
Originally born and raised in Toronto, Canada, a lifetime of athletics and involvement in sports has come full circle with the discovery of CrossFit. A current resident of Peachtree Corners, Steve married with 2 beautiful children. The methods, theories, and scientific approach to CrossFit are what attracted him to CrossFit and the results have followed easily. He has been an avid Crossfitter for over 10 years and with years of coaching youth hockey and lacrosse, he obtained his CFL-1 Certificate to become a trainer to share his love of the sport and to simply, improve lives. Consistently striving to provide the most in-depth training and experience for our members, Steve obtained his advanced CFL-2 Certificate in June of 2019 at CrossFit Mayhem in Cookville, Tennessee.
As a 25 year law enforcement agent and former United States Marine, the need for being physical fit goes without saying. But he also believes CrossFit is also about living our best lives…to be physically prepared to accept any challenge that our day dictates with confidence and strength. CrossFit develops not only 'abs', but relationships, confidence, self-esteem, and provides a path for both physical and mental toughness that doesn't come in any other program. He is passionate about coaching and assisting athletes in reaching their goals.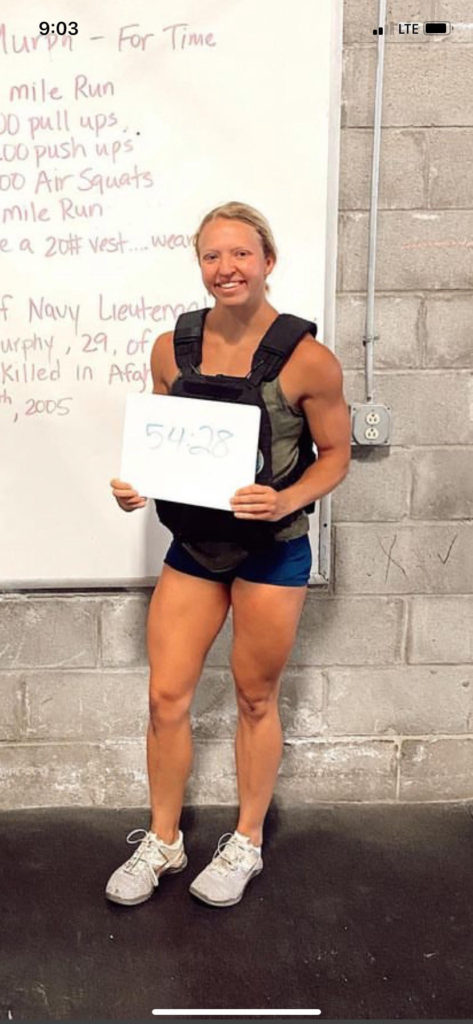 Abby Hancharik
Abby grew up as a swimmer and soccer player. [She was a competitive swimmer for 11 years and spent her high school summers coaching her neighborhood swim team. While her competitive season ended when she went off to college at the University of Georgia, she swam on the UGA club team for two years to keep in shape and now is in her second season coaching for Norcross High School. Her soccer season was more short-lived after tearing her ACL in high school, but continues to be passionate about sports, competition, and coaching to this day, 
Abby is a  UGA graduate with her Bachelor's in Advertising. She attends creative portfolio school, but spends much of her time developing her passion for fitness and CrossFit. What Abby loves most about CrossFit is its ability to foster a community of people from all different ages, backgrounds, interests, and skill levels. As a coach, Abby's goal is to show people they are capable of things they never thought they could do!
.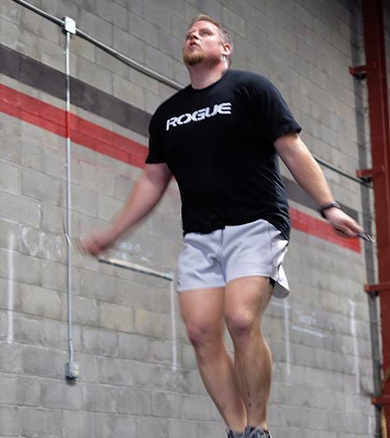 Jim McNally
Jim McNally is a Level 1 CrossFit Trainer. He played Rugby for Georgia Southern University and a Division 1 mens rugby club in Atlanta. He started doing CrossFit as a way to push his workouts to the next level and after the first one, fell in love. He is active in his church, youth soccer, and spends most of his time caring for his daughter and son. He is a voracious reader and always working to improve his fitness and nutrition knowledge. He also enjoys the finer things in life like PBR, protein shakes, and any John Hughes movie.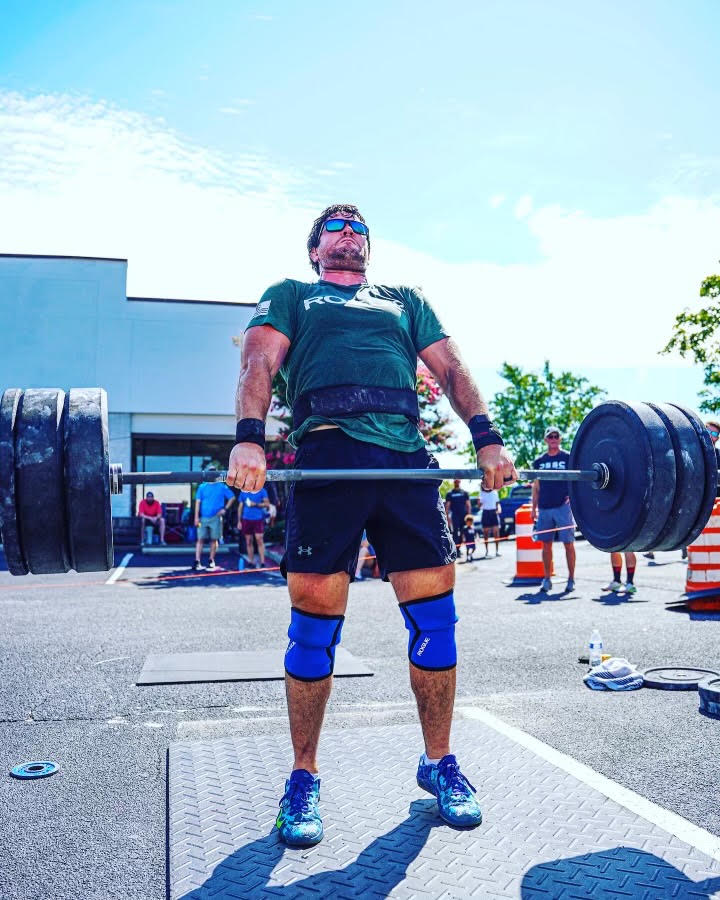 Franklin Smith
Franklin was born and raised in Americus, GA all the way through college. Happily married with 2 dogs. Graduated with a business management degree from Georgia Southwestern. Worked in the electrical industry since he got out of college and moved through Indiana and Kentucky before moving back down and settling nearby in Flowery Branch, GA. 
Tennis player in high school, but strayed away from any type of fitness for about 10 years. After COVID shut everything down, he had to start doing something as soon as stuff opened back up. Found CrossFit and fell in love with a barbell and watching himself improve on a day to day basis. His competitive nature forced him to come back day after day so much that he wanted to help others get better as well. What drove him to get my Level 1 and become a coach at PPG. 
When not at the gym, he loves his job in quotations at a lighting agency or doing anything he can do on a body of water. You can also find him spending several weekends a year at nearby CrossFit competitions.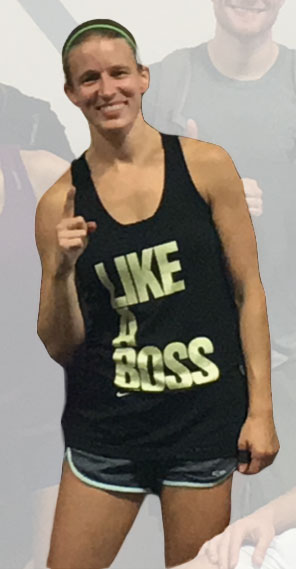 Lauren Evans
Lauren is an Atlanta native and was a four-sport letterman athlete in high school. She also played one year of college tennis. She has always enjoyed being active but wanted to take her fitness beyond the routine of bi's and tri's at the local globo gym. When she found CrossFit, it was full steam ahead from there, and she's never looked back.
After CrossFitting as an athlete for about 2 years and seeing her strength and endurance increase, she became CF-L1 certified. Recently she attended the CrossFit Specialty Course for Gymnastics and enjoys continually learning more about the sport and movements and helping to make athletes better.
She is a Kindergarten special education teacher by day and enjoys sharing her passion for fitness with the younger generation.