What do you dream of accomplishing? Have a great adventure in mind? You just need to set the plan to do it and make it happen.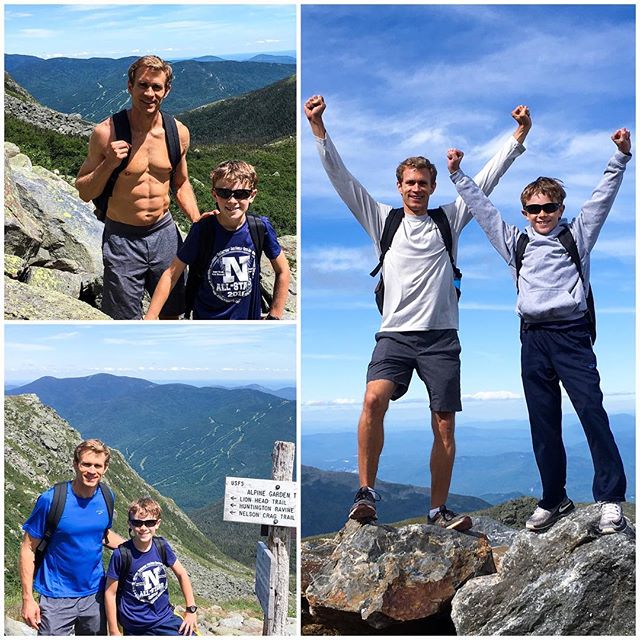 For Day 3 of re-capping member successes from 2017, today, we feature father/son members, Patrick & James O'Donnell. They are currently on another family adventure in Australia, but this one is a flash-back to this past summer.
Patrick has always been very passionate about living a fit and healthy life and instilling these values in his boys. Both his boys, ages 10 and 8, participate in CrossFit PPG's YouthFit program (at least, they do when they are not on the other side of the world), and James has become one of the gym's most dedicated athletes, finishing #5 in the world in the 2017 Games in his age group.
This past summer Patrick and James embarked on an epic father-son adventure that was a blend of a mountain climbing and a CrossFit workout. Here's how Patrick told the story….
"Misogi complete! For the year I turned 40 & James turned 10, we vowed to take on a major challenge together:
The challenge: Ascend 4.1 miles with 4,250 ft elevation gain from base to Mt Washington's 6,288 ft summit while completing 500 push-ups and 500 squats along the way.
The inspiration: The story about Kyle Korver in Outside Magazine describing a 'misogi' as a major challenge where there's a good chance you won't finish & our workouts at CrossFit PPG
The location: Mt. Washington, New Hampshire, known as "Home of the World's Worst Weather," has the highest recorded wind speed of 231 mph and is the highest peak in New England…and we loved the views along the way, but the best part was taking on an adventure with 10 yr son. This 'adventure year' is off to a great start & we look forward to many more family adventures together."
Without CrossFit PPG and our training there, we would have never even come up with such an adventure, much less finished it (and really, finshed it without even being that tired).  Thanks CrossFit PPG!
—
Ready to create your own adventure? Learn how CrossFit PPG can help you get there.